Suburb reports - DSR Market Appraisal
What is the DSR Market Appraisal?
The Market Appraisal is a 15+ page suburb report. It's an independent professional report detailing the nature of supply and demand in a consistent manner.
The report is usually in Microsoft Word format (docx) so you can add your own comments, data or logo. However, the sample above is a PDF copy with no extra comments, data or logos.
The table of contents gives a quick idea of what's in a report: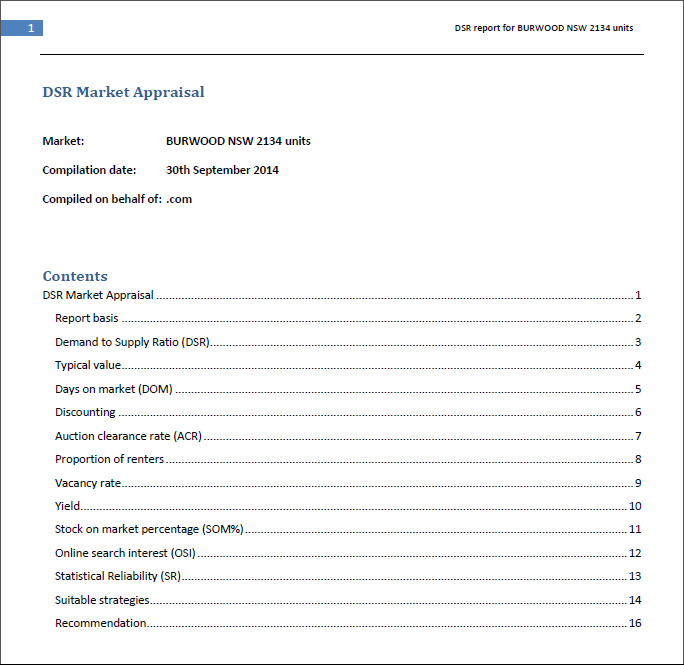 There is page for each statistic dedicated to explaining the market under examination. Following is a sample for the DSR page.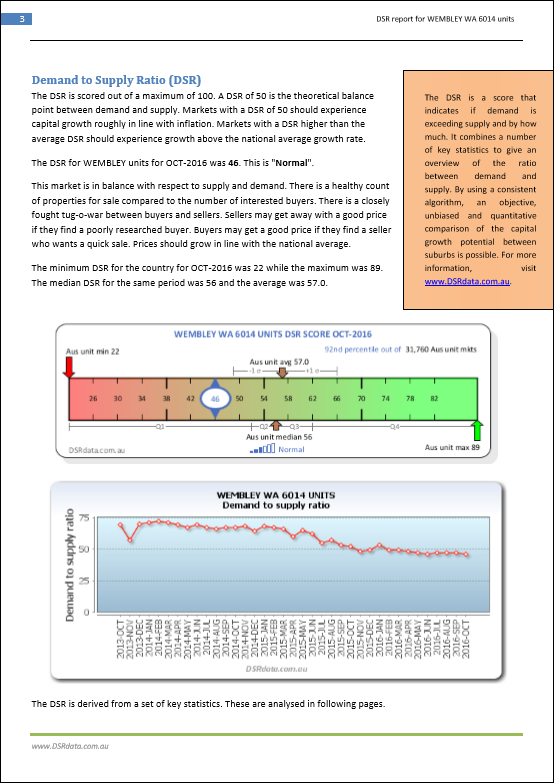 Each page contains a context ruler placing the statistic in context. There is also a historical chart showing recent changes the stat's value.
There is also a "spider diagram" giving a quick visual representation of supply and demand.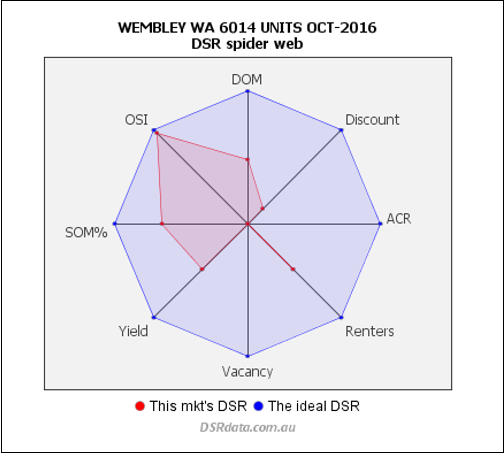 There is also a section showing the strategies most suitable for this market...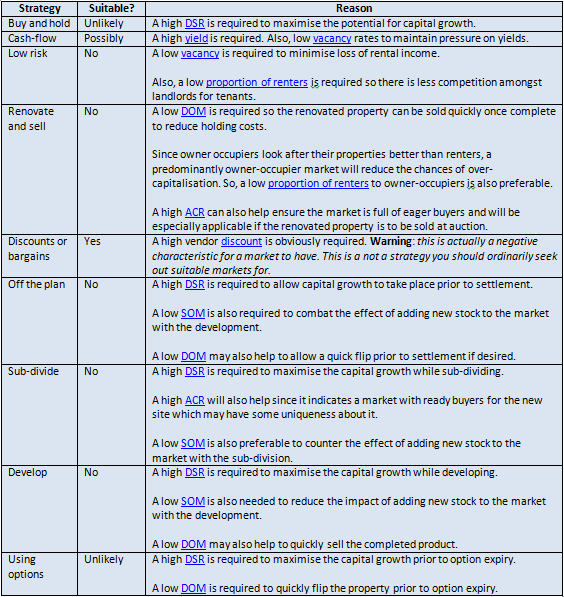 And there is a section showing a recommendation on whether to buy, sell or hold.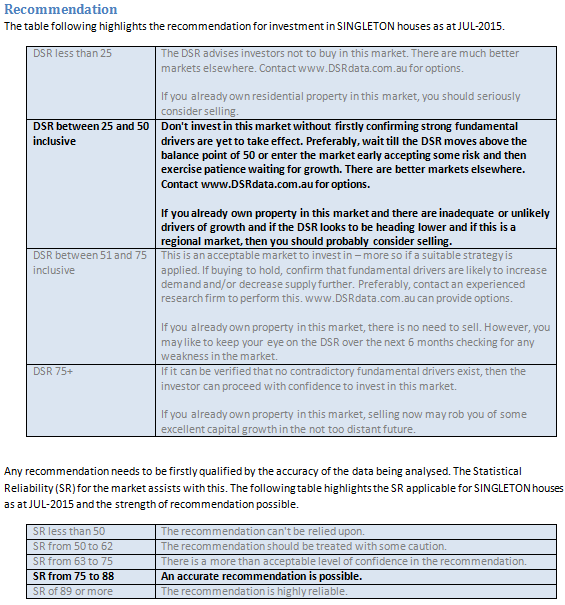 The report can be provided as a Word document so you can white-label for your marketing purposes. However, we ask that you please reference the source as "DSRdata.com.au".
Who can get a DSR Market Appraisal?
Note that the DSR Market Appraisal reports cost a small fee. See the Pricing page for up to date details.
Click on the bright green 'Help' button and let us know you want a 'DSR Market Appraisal'. Specify the suburb and the property type i.e. houses or units. We'll get something to you within 24 hours.