Market Monitor
What is the market monitor?
The Market Monitor keeps an eye on property markets of interest to you and notifies you when a change has occurred. You choose the markets and the data to monitor.
Show me now
How is the market monitor useful?
You can use the Market Monitor to alert you of the best time to:
Sell
Refinance
Buy
Renew a lease with a tenant
For example, if you had a house in the mining town of Moranbah QLD, you should have kept your eye on the DSR.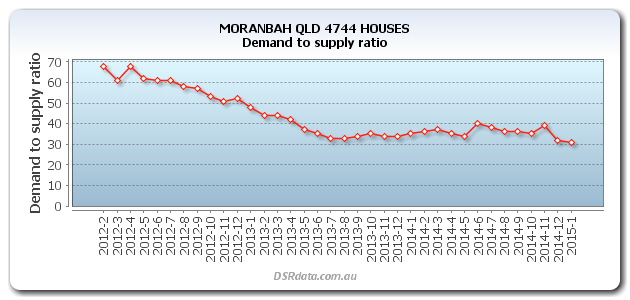 You could have set up an alert when the DSR fell below 50, the theoretical balance point between supply and demand. You would have been notified in January 2013. You could have placed your property on the market with 6 months to sell before prices started plummeting in the middle of 2013.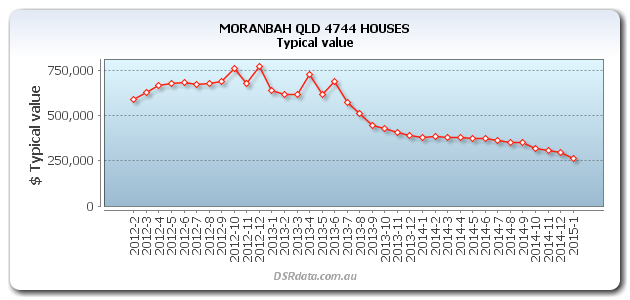 Or you might want to know when vacancy rates in Pennant Hillsunits rise above 3%. You could negotiate with your tenant to lock in an extended lease.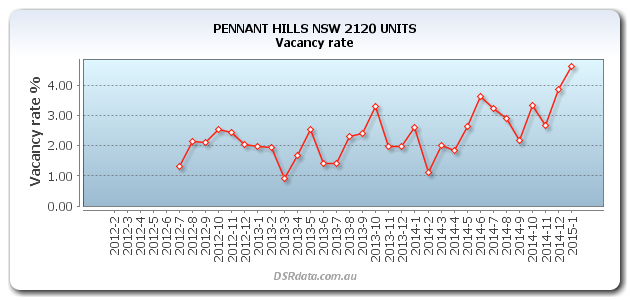 Note that there is some volatility in this statistic you may need to be careful of. Perhaps monitor it for 3 consecutive months of above average vacancy rates.
You may suspect the Brighton East unit market is ready to take off but you don't want to jump in until you see demand starting to rise with respect to supply. So you set an alert to notify you when the DSR+ rises above 60 for example.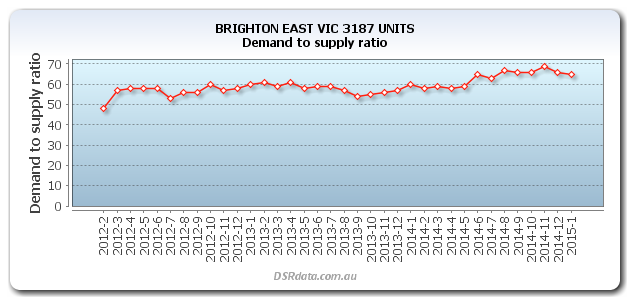 You might feel your market is coming close to its peak. That's a great time to refinance or possibly even sell. You can set the Market Monitor to notify you if the typical value for houses in your suburb rises above, say $600,000 and at the same time the DSR is coming down to around 50.
You can specify multiple statistics for each market and multiple markets too.
How do I use the Market Monitor
The following is a screen shot of the Market Monitor with three markets set up to monitor.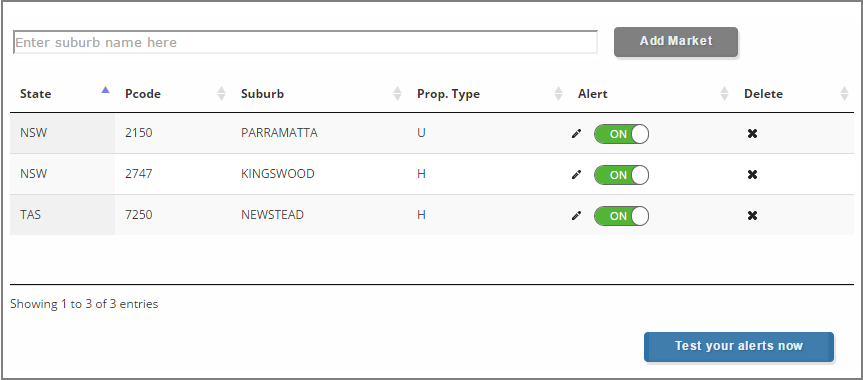 You select a property market you want to monitor and add it to the list. You can temporarily disable notifications by sliding the green "alert" to off.
When you select a property market, you're presented with the following pop-up.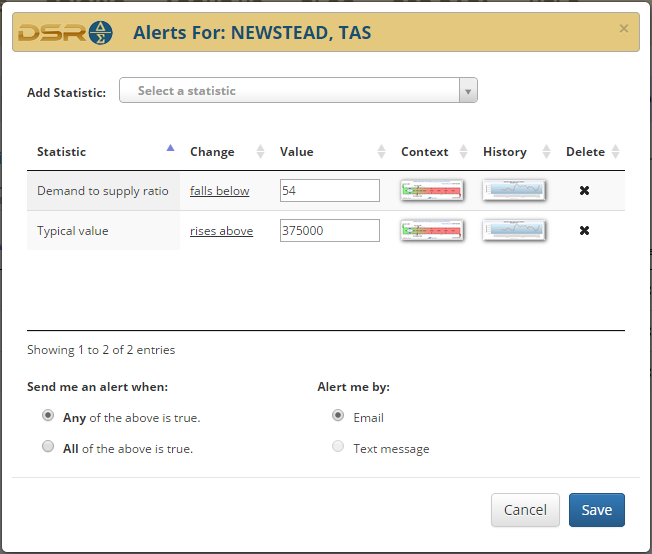 This pop-up allows you to select a statistic and specify values of this statistic that will trigger an alert.
For example, in the above screen-shot, there are two statistics of interest being monitored: the Demand to supply ratio and the Typical Value. If the DSR falls below 54 or if the TV rises above $375,000 then an alert will be triggered.
You can choose to have alerts sent when any of your statistics rise above or fall below the value you specify. But you can also choose to trigger an alert only when all conditions are true. So in the example above, this would only occur of both the DSR fell below 54 AND the TV rose above $375,000.
You can see the context ruler or historical chart for each statistic by clicking on those buttons to the right.
How do notifications work?
Currently, notification is only given via email. In the future however, text messaging can be enabled.
Each month, when fresh data has become available and new statistics have been calculated, the DSR database will see if your alerts have been triggered. You will be sent a notification regardless. But those changes that have triggered an alert will be shown in red.
This way you get an update each month and you can ignore the email unless there is something in red. The following image is an example of the format of notification when sent by email.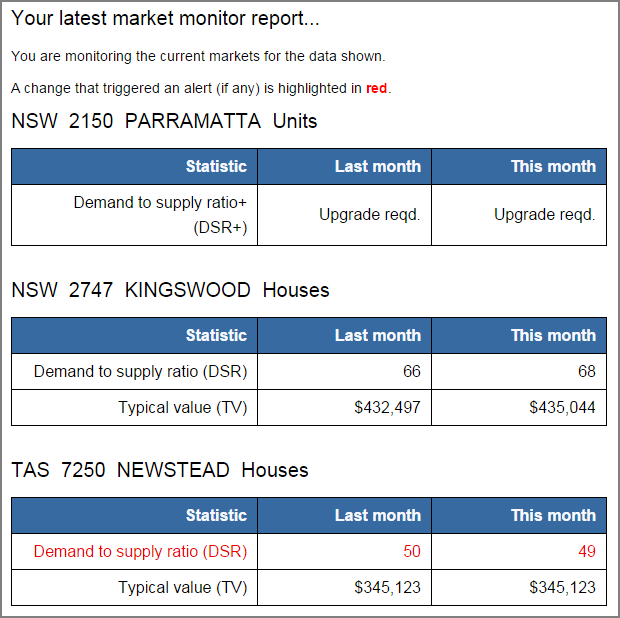 Who can access the market monitor?
The Market Monitor is not available at this time. You can expect a release in mid-March 2015.
Anyone who has at least a free account with DSRdata.com.au can use the Market Monitor. All you need to provide when registering for your free account is an email address that we can send your password to.
Note however, that the list of statistics available for specifying alerts is limited. Statistics in the DSR+ and SSI group of statistics are only for Millionaires. The default account after registering is the "Cheapskate".
It's easy to upgrade, but it costs a fortune. So have a play with the free account until you're ready to empty your wallet.